Home » Bagpipes, Accessories, CDs and DVDs » Bagpipe Cases &raquo Piper's Pipe Case
* Click here to sign up for, or read about the February 2015 Workshop!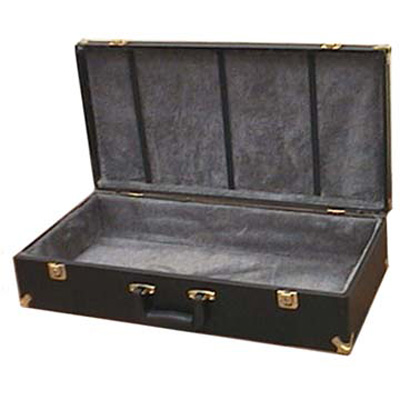 Piper's Pipe Case
Quantity in Basket:
None
Price:
$105.00
Shipping Weight:
8.00 pounds
The Pipers Case - is made of lightweight plywood and covered with black vinyl on the outer surface and protective brass corners with a protective velor on the inside. There are elastic straps on the inside of the lid to hold music or a practcie chanter. The case measures 11.5" X 24" X 5". This pipe case has been designed to protect your instrument and also to provide enough space for such necessary articles such as music, practice chanter, reeds, and other accessories. This case is light in weight but sturdy it is easy to carry for adults and children.