Home » Bagpipes, Accessories, CDs and DVDs » Small Pipes, Shuttle Pipes &raquo John Walsh 3 Drone Shuttle Pipe - (IN STOCK)
* Click here to sign up for, or read about the February 2015 Workshop!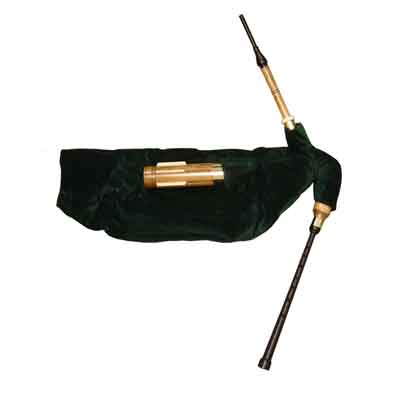 John Walsh 3 Drone Shuttle Pipe - (IN STOCK)
Quantity in Basket:
None
Price:
$749.00
Shipping Weight:
5.00 pounds
John Walsh 3 Drone Shuttle Pipe is in the Key-A and are mouth blown. The drones made of rock maple wood, the chanter is plastic. All reeds in this instrument are synthetic and are trouble free. The Shuttle Pipes use the same fingering as the Great Highland Bagpipe and are easy for any highland piper to play. The drones, which sit across your chest, are cylindrical in shape (8" X 2"). The drones are tuned by moving the slides back and forth. These Shuttle Pipes are a 3 drone configuration, consisting of a bass, tenor and baritone. The added baritone ads a fuller drone sound. A soft or hard sided case is available for these pipes in the case section.
Dear Mr. Rooney,
As usual, it's a pleasure doing business with you and your company. Second, I could not be happier with my Shuttle Pipes! What a pleasure to play. I'll incorporate them into my weddings and funerala as a different and more subdued sound.
Thank you again,
Mike Hyde.