Home » Bagpipes, Accessories, CDs and DVDs » Electronic Bagpipes &raquo Fagerstrom Technochanter (IN STOCK)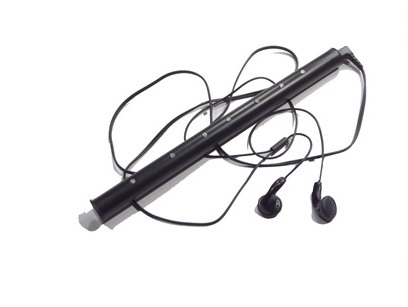 Fagerstrom Technochanter (IN STOCK)
Quantity in Basket:
None
Price:
$195.50
Shipping Weight:
1.00 pounds
This is the genuine Technochanter by Fagerstrom.

You can play it in bed and not disturb your partner.
- At church during the sermon
- At work when on break
- In front of TV, while others are watching
- Commuting
No one can hear it but you. Exactly the same finger spacing as the Great Highland Pipe.
IN OUR OPINION THE BEST PRACTICE DEVICE ON TODAY'S MARKET.

INCLUDES: BATTERY and Complimentry Black Stereo Earbud style headphones with a 46-inch length cable and a 3.5mm audio jack plug. Each earbud is individually wrapped and sealed.

REPLACEMENT BATTERYS USE DURACELL 303/357/776

Just received the Fagerstrom technochanter today. Looks great and works well. Thank you very much for your service. I am very pleased!

David