Home » Bagpipes, Accessories, CDs and DVDs » Tuners & Metronomes &raquo Blair Dynamic Microphone (IN STOCK)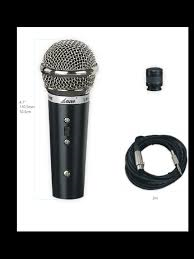 Blair Dynamic Microphone (IN STOCK)
Quantity in Basket:
None
Price:
$24.00
Shipping Weight:
1.00 pounds
The Blair Dynamic Microphone, this microphone can be connected to the Blair Professional Tuner and HBT2 Tuner & Metronome.
The Dynamic's small size is easy to manage, no battery is required and there's a lengthy 3m lead included.
At only 115mm in height (regular microphones are usually around 160mm), the dynamic microphone with cord enhances the tuners detection in noisy band halls, around snare drummers and in tuning rooms and competitions.
Features: On/Off button, 3m lead (6.5mm male plug to female XLR)
Brand: Lane
Type: Cardioid
Size: 115mm