Home » Bagpipes, Accessories, CDs and DVDs » Bagpipe Starter Kits &raquo Bagpipe Teacher: The Easy Way to Learn Starter kit (IN STOCK)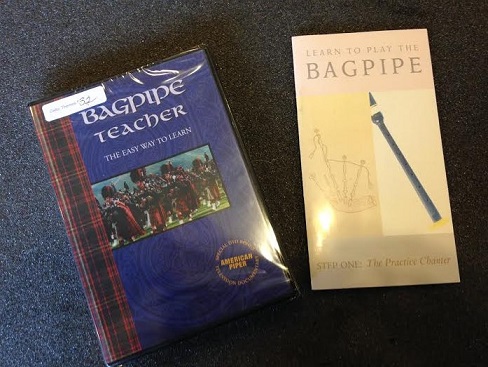 Bagpipe Teacher: The Easy Way to Learn Starter kit (IN STOCK)
Quantity in Basket:
None
Price:
$90.00
The method of instruction developed by Invermark at Home is the easy way to learn the Practice Chanter and you will be able to play a simple folk tune after your first lesson. The program is hosted by Donald Lindsay, Director of the Invermark College of Piping who explains each lesson in detail giving you a clear demonstration of all the fingering techniques. Each lesson ends with a musical demonstration by Pipe Major Alasdair Gillies or Frances Adams.
Kit includes everything you need to get started; DVD, music booklet, practice chanter and reed.
In our opinion here at Pipeline this is the best way to learn the how to play the bagpipes.