Home » New Products &raquo Bruce Gandy Blackwood Pipe Chanter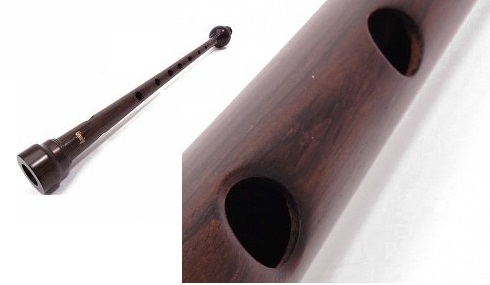 Bruce Gandy Blackwood Pipe Chanter
Quantity in Basket:
None
Price:
$305.00
Shipping Weight:
1.00 pounds
New wood chanter from Bruce Grandy. I especially like the feel of the chanter with its spacing and rounded-off holes it's remarkable. The chanter is very comfortably in the hand and the sound and stability is as good as it gets.
Most ridge cut reeds go well with this pipe chanter
The chanter is pitched at around 480 Hz and is aimed at the solo player.
* Please Note: As of January 2, 2017, African Blackwood was placed on the endangered species list by CITES. As a result, we will no longer be shipping any African Blackwood products outside the USA.