Home » New Products &raquo McCallum AB4D Police Dept. Engraved Bagpipes (In Stock)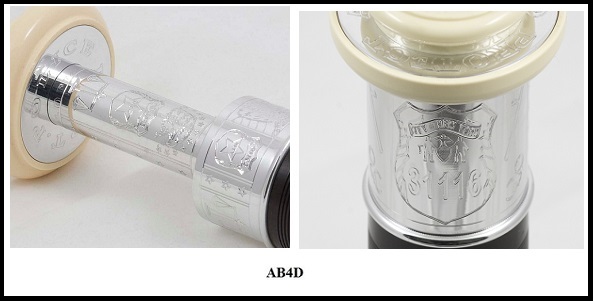 McCallum AB4D Police Dept. Engraved Bagpipes (In Stock)
Quantity in Basket:
None
Price:
$1,555.00
Shipping Weight:
11.00 pounds
Police Department Bagpipes come with McCallum Plastic Pipe Chanter, zippered synthetic pipe bag, bag cover, silk pipe cords, & Ezeedrone Synthetic Drone Reeds.

All bagpipes are professionally set up and tested to meet with your individual requirements before we ship to you.

* Please Note: As of January 2, 2017, African Blackwood was placed on the endangered species list by CITES. As a result, we will no longer be shipping any African Blackwood products outside the USA.