Home » Bagpipes, Accessories, CDs and DVDs » Pipe Chanter Reeds &raquo Pipers Pal Reed Storage for Bands (IN STOCK)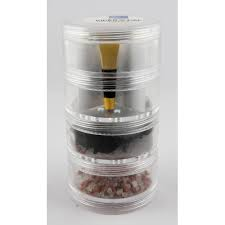 Pipers Pal Reed Storage for Bands (IN STOCK)
Quantity in Basket:
None
Price:
$30.00
Shipping Weight:
1.00 pounds
Piper's Pal for Bands
A larger container designed to hold up to 40 chanter reeds. Reeds should be placed staple down into the container.
Add an extra 40 reed storage tray for only $10.00.
Always have spare reeds ready at competition. Store all your reeds humidified and ready to play.
Recharge Kits are available.