Home » New Products &raquo Pipers Pal Reed Storage Case (IN STOCK)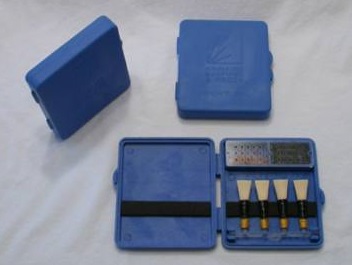 Pipers Pal Reed Storage Case (IN STOCK)
Quantity in Basket:
None
Price:
$45.00
Shipping Weight:
0.50 pounds
The pipe chanter reed case with moisture control.
This reed box holds 4 chanter reeds in a durable case that absorbs moisture when reeds are wet and provides moisture to the reeds when they are dry.
Your reeds
- Will always be ready to play
- Will stabilize quickly and remain stable when played
- Will store indefinitely and be restored to playing condition in minutes
- Will break in quicker with less effort
- Will last longer by minimizing mold and mildew.