Home » Bagpipes, Accessories, CDs and DVDs » Pre-Owned/Vintage Pipes & Drums &raquo Pre-Owned Concert D Uilleann Pipes By David C. Daye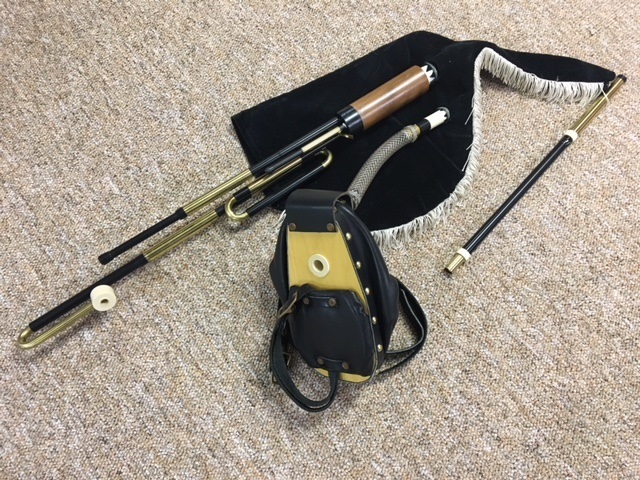 Pre-Owned Concert D Uilleann Pipes By David C. Daye
Quantity in Basket:
None
Price:
$990.00
Shipping Weight:
8.00 pounds
This is a budget set of Concert D Uilleann Pipes consisting of Bellows, Pipe Bag, Pipe Bag Cover and Drones, pipe chanter and drones are made of plastic and brass.
The drones are patterned from an antique Harrington drone set pitched near modern B.
This pipe was developed for small concert audience. A great starter set for a piper getting into Uilleann piping.