Become a Pipeline Preferred Shopper
We are pleased to announce the Pipeline Preferred Shopper appreciation program, open to all individuals and bands who shop on our website. The primary benefit to membership is a discount for on-line purchases* (currently 5%, but subject to change in the future). Other special offers and incentives may be offered in coming months, and members will be the first to hear about them.
* Discount does not apply to Gift Certificates, Piping Classes or Workshops.

All you need to do to participate is set up a customer account on the website (Click Here to create an account) then call or email us with the Name (First and Last), Login, and Email address you used to set up the account, so we can add you to the Preferred Shopper list. If you already have an account on the website and would like to participate, just call or email us with the Name (First and Last), Login, and Email address on the account, and we'll add you to the list.

Once you are enrolled we will send you a confirmation e-mail, and the next time you log in you will see the Preferred Shopper discounted prices for all items on the website, instead of the normal retail prices.

Note: If you visit the site without logging into your account, you will see the normal retail prices.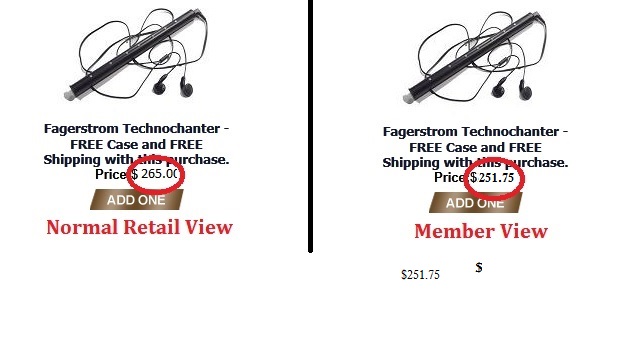 Frequently asked questions:

Q: Is the discount available for in-store, or phone orders?
A: This Preferred Shopper discount program is only applicable to on-line purchases. Other incentive programs are in the works for frequent visitors to the store, so stop in for more information.

Q: Can I get the discount during the same session that I create an account?
A: Unfortunately, the process to add your account information to the discount program is a manual one, so you will not see the discounted process until you have sent us your account info and have received the confirmation email. The process should only take a day or two. To verify that you are seeing the discounted prices, simply go to the website and check the price of any item before logging into your account. Then check the same item after you log in, and you will see the reduced price.

This discount can not be combined with any other offers or discounts and is subject to change at any time, it has no cash value and does not include any tax that may be due.


About Us (Store Hours, Location, Etc) &nbsp

Sitemap

&nbsp Back to Previous Page
Pipeline Bagpipes - 877-367-5458