&raquo Blair CutOff Pedal (IN STOCK)
Just wanted you to know the Blair Cutoff switch arrived in good order. I appreciate your quick response and excellent service!
Sincerely,
Bruce.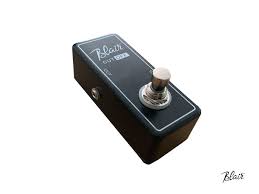 Blair CutOff Pedal (IN STOCK)
Quantity in Basket:
None
Price:
$40.00
Shipping Weight:
0.50 pounds
Blair CutOff Pedal
Connect output of Digital Chanter to 'In' of pedal, then output of Pedal to your speaker or headphones.
Feature
• Stereo 3.5mm audio input/ output
• Durable footswitch
• Heavy duty aluminum enclosure
The professional way to 'cut-off' the Chanter without note or finger errors.