&raquo HBT-3 Blowpipe Mount (IN STOCK)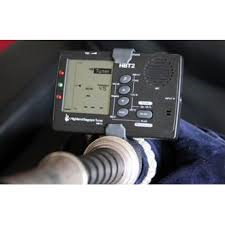 HBT-3 Blowpipe Mount (IN STOCK)
Quantity in Basket:
None
Price:
$13.25
Shipping Weight:
0.50 pounds
HBT-3 Blowpipe Mount
Mount the HBT - 3 Bagpipe tuner on your blowpipe!
This handy mount positions the HBT-3 Bagpipe Tuner onto your blowpipe. It frees up your hands for tuning and can be mounted and removed in seconds.
The mount is made of up of 2 components- a silicon rubber strap with multiple tensioning positions and a soft plastic coated bracket for the HBT-3 Bagpipe Tuner to slide in. The coated bracket won't damage the wood on your pipes or move about once it's secured.
The great feature of the bracket is that it allows the tuner to be in close view, so when the clip mic is used you can easily monitor each note being played.
Also, the tuner can be used as a manometer (pressure monitor) with the aim being to keep the needle steady. Any blowing pressure movements are detected and shown by the needle moving, and with the tuner in the bracket and easily viewable makes this accessory a must have.