&raquo Bannatyne Replacement Bag of Gels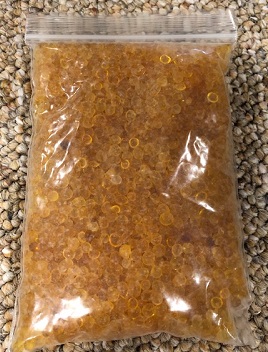 Bannatyne Replacement Bag of Gels
Quantity in Basket:
None
Price:
$14.00
Shipping Weight:
1.00 pounds
Bannatyne Replacement Bag of Gels for Bannatyne Dry Flow System and Bannatyne Canister System.
PLEASE NOTE: The silica gels are orange in color when we ship them to you but they do tend to take on moisture during the shipping process and may arrive off orange all the way to black in color just follow the directions below on how to dry the gels and the orange color will return.

If you were using your gels with the Bannatyne Canister we recommend putting them into the oven at 100C, heating for 45 minutes.

If you were using them for the Dri-Flo system we recommend roughly 160°C, heating for 15-20 minutes.

We also suggest that customers change their gels every 6 months.