&raquo Dress #5, Dark Gray Sporran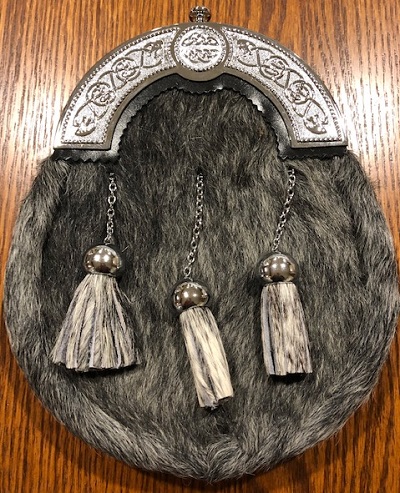 Dress #5, Dark Gray Sporran
Quantity in Basket:
None
Price:
$150.00
Shipping Weight:
2.00 pounds
These light colored Celtic sporrans make a striking contrast against almost any tartan.
3 Chain tassels with a Celtic knot cantle, Hand made in Scotland.
Please note this is a natural product and none of these Scottish Sporrans for sale are exactly the same color.