&raquo Bagpipe Drone Drying Brush (In Stock)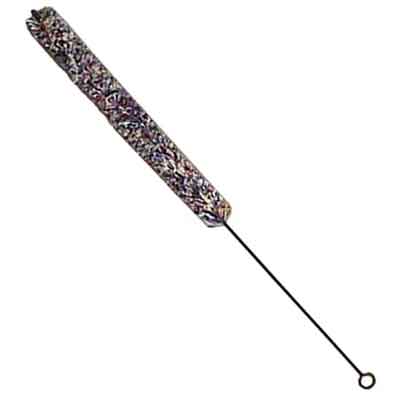 Bagpipe Drone Drying Brush (In Stock)
Quantity in Basket:
None
Price:
$8.00
Shipping Weight:
0.06 pounds
What is a Bagpipe Drone Drying Brush used for?
- The absorbant cotton tip removes moisture from all inside bores on the drones and stocks. Keeping the bores dry is most important in keeping the parts from warping and cracking.
Learn by Doing!

The Drone Drying Brush can be used in all the larger bores Top Sections and Stocks.
Note - If you get into the habit of drying all the internal bores every time you play, you will reduce the chance of the pipe warping or cracking.