&raquo Bagpipe Goose Adapter with Air Flow Adjustment (IN STOCK)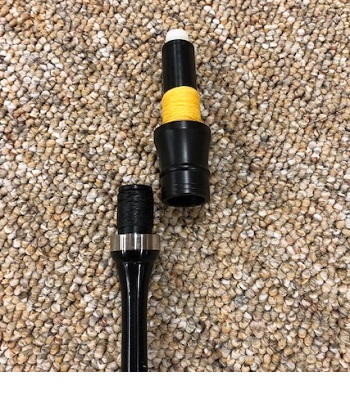 Bagpipe Goose Adapter with Air Flow Adjustment (IN STOCK)
Quantity in Basket:
None
Price:
$14.15
Shipping Weight:
0.50 pounds
Bagpipe Goose Adapter with Air Flow Adjustment - This new Goose Adapter aids the beginner by controlling the air pressure to the practice chanter reed. The valve allows you to increase or decrease the air flow to assist in steady blowing. This product also allows the drones to be played with the practice chanter in the bag.
Easy to install just hemp the threaded end to fit into your bagpipe chanter stock and insert your practice chanter bottom section, you may have to add a little hemp to your practice chanter to get a tight fit.
Fits most brands excluding Gibson.