&raquo Bagpipe Mouthpiece Protectors 2/pk (In Stock)
hi Gerry.
The reeds and mouthpiece protector came right on schedule yesterday.
Thanks...put one of these new reeds in chanter today, works just right.
Cheers,
Robert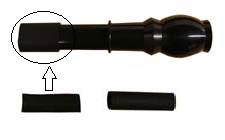 Bagpipe Mouthpiece Protectors 2/pk (In Stock)
Quantity in Basket:
None
Price:
$2.80
Shipping Weight:
0.20 pounds
Bagpipe Mouthpiece Protectors come 2 in a pack, they fit onto your round or oval practice or pipe chanter mouth piece, helps give a more comfortable, airtight seal. The soft rubber helps protect your blowpipe and your teeth.
Learn by doing!
Installing Bagpipe Mouthpiece Protectors.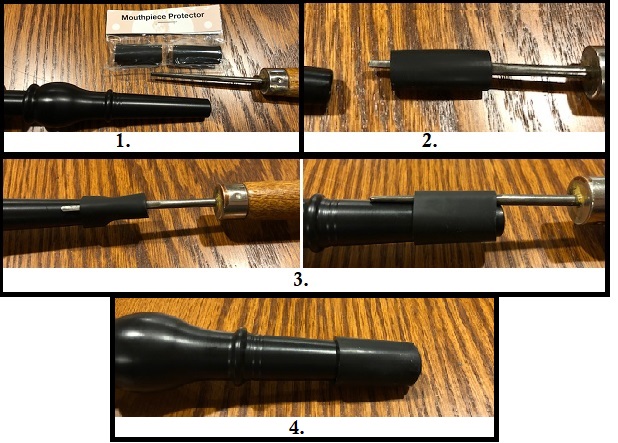 1. Mouthpiece, Mouthpiece Protector &
Reed Mandrel
.
2. Put the reed mandrel through the mouthpiece protector, leave a little of the reed mandrel sticking out.
3. Place the reed mandrel against the side of the mouthpiece hook a section of the mouthpiece protector over the mouthpiece and turn the mandrel around the mouthpiece. As you continue to rotate the mandrel around the mouthpiece it will take the mouthpiece protector further down the mouthpiece.
4. Mouthpiece protector in place with reed mandrel removed.