&raquo Bagpipe Chanter Tuning Tape by Pipers Choice (In Stock)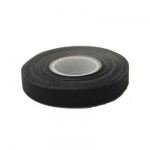 Bagpipe Chanter Tuning Tape by Pipers Choice (In Stock)
Quantity in Basket:
None
Price:
$5.45
Shipping Weight:
0.20 pounds
Bagpipe Chanter Tuning Tape by Pipers Choice
Add a little to the top of a note to help flatten the pitch.
This is a little bit thicker tape and is non-slip & moisture resistant.
Tape stays in place, does not peel or fray, the top quality adhesive allows for re-application, the tape leaves no residue on the chanter,the tape can be easily torn from the roll and is moisture and heat resistant.