&raquo Bagpipe Pipe Bag Seasoning by Gannaway (IN STOCK)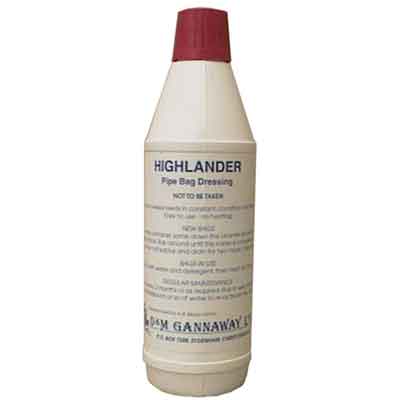 Bagpipe Pipe Bag Seasoning by Gannaway (IN STOCK)
Quantity in Basket:
None
Price:
$24.00
Shipping Weight:
2.00 pounds
Bagpipe Pipe Bag Seasoning by Gannaway –The great thing about this seasoning is that it does not have to be warmed before usage, so it can be used on the spot whenever you need it.
Gannaway seasoning was originally designed for use in the Gannaway pipe bags. However it can be used in other pipe bags as well.
Why do I need to season a leather pipe bag?
Seasoning a leather pipe bag does two things
One it seals the pores thus keeping the bag airtight
Two the seasoning in the bag absorbs moisture helping to keep reeds dry.