&raquo MacRae SL0 Bagpipes (In Stock)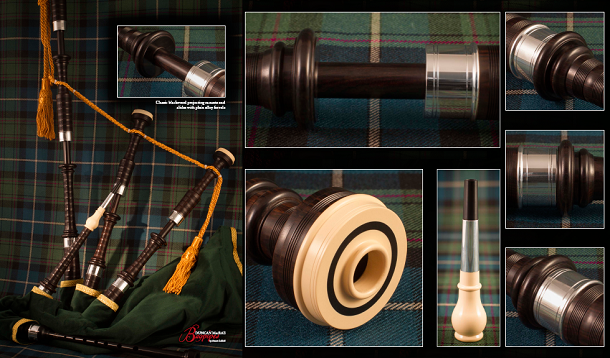 MacRae SL0 Bagpipes (In Stock)
Quantity in Basket:
None
Price:
$1,339.00
Shipping Weight:
15.00 pounds
This MacRae reproduction bagpipe is made from African Blackwood and features classic wooden projection mounts, beaded plain alloy ferrules, imitation ivory ring caps, imitation ivory bushes & alloy and imitation mouthpiece.
Every MacRae Bagpipe is covered by a ten year guarantee, and comes complete with a plastic pipe chanter, synthetic zipper pipe bag, bag cover with velcro seal, silk cords and synthetic drone reeds, professionaly set up and ready to play. To meet with your individual requirements customize your bagpipe set up from the lists given below.


Please be sure to check the correct "Piper's Height" option below, and we will custom fit to your height.