&raquo (IN STOCK) PC 3C McCallum Standard Length Plastic Celtic Engraved practice Chanter
(IN STOCK) PC 3C McCallum Standard Length Plastic Celtic Engraved practice Chanter
Quantity in Basket:
None
Price:
$92.80
Shipping Weight:
1.00 pounds
McCallum Celtic Engraved Ferrule Standard Plastic Practice Chanter imitation ivory Sole
This version of the popular McCallum Standard Poly chanter is dressed up with an engraved Celtic ferrule and imitation ivory sole.
Features of the McCallum MPC5 Long Poly Practice Chanter:
Durable Polypenco construction
Yellow hemp seal
Imitation ivory ferrule and sole
Countersunk holes
Includes 1 reed
Learn by doing!
Practice Chanter
The Low A and the High A should sound an octave apart, if this is off you can correct the pitch by: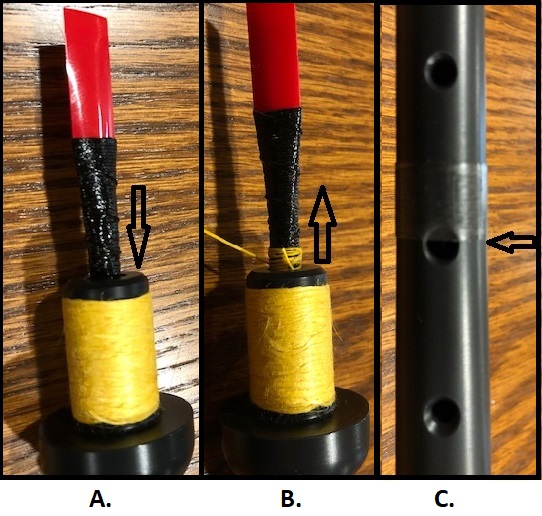 1. To raise the pitch - Place the reed further into the reed seat.
2. To lower the pitch - Raise the reed in the reed seat.
3. If a certain note is too sharp - A piece of tape placed over the hole will flatten the pitch