Home » Bagpipes, Accessories, CDs and DVDs » Bagpipe Accessories &raquo Manometer (IN STOCK)
I can't say enough about this bagpipe Manometer, right a way it will show you, if your over blowing (which I do) or under blowing.In a short amount time, you can figure out exactly where your problem area's are!. Wow, thank you so much, I should brought this device years ago, I would be a lot further in my piping progression. Troye Downs,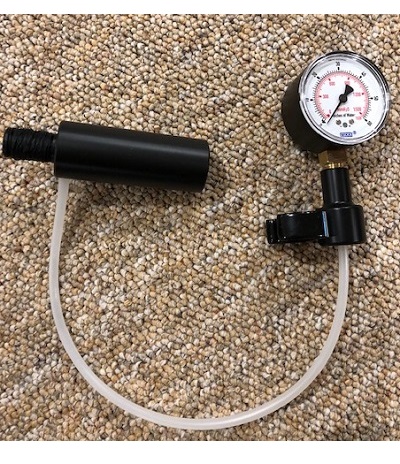 Manometer (IN STOCK)
Quantity in Basket:
None
Price:
$118.00
Shipping Weight:
1.00 pounds
Bagpipe Manometer - Want to blow steady tone? Then this is the piper manometer for you. The Manometer attaches to your outside tenor drone reed and your blowpipe; you start to play a tune that you are familiar with and can play well. The idea of this manometer for bagpipes is to keep the needle on the bagpipe pressure gauge steady while you are playing. The needle on the bagpipe pressure gauge will change instantly the moment you change your blowing pressure, by working with the meter you will achieve steady tone in a relatively short time.