Home » Bagpipes, Accessories, CDs and DVDs » Bagpipe Bags, Covers & Cords » Pipe Bags &raquo Bannantyne Synthetic Pipe Bag with Zipper & Water Trap (In Stock)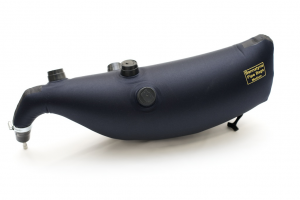 Bannantyne Synthetic Pipe Bag with Zipper & Water Trap (In Stock)
Quantity in Basket:
None
Price:
$155.00
Shipping Weight:
1.00 pounds
Bannatyne Synthetic Pipe Bag with Zipper & Water Trap
The Bannatyne Synthetic bag is popular for its price, reliability, and ease of care. Installation is simple and can be done without tying-in the chanter stock, when you use the clamp provided. The long zipper gives easy access to the bag interior. Bannatyne bags come with an easy-to-use bottle water trap. Made in Scotland.
Available in four sizes:
Pipe Bag Sizes:
•Small – Depth 9" x Length 24"
•AG Extended Small – Depth 9.5" x Length 26.5"
•Medium – Depth 10.5" x Length 26.5"
•Large – Depth 11.5" x Length 29"