&raquo Bagpipe Pipe Chanter or Practice Chanter Bristle Brush (In Stock)

Bagpipe Pipe Chanter or Practice Chanter Bristle Brush (In Stock)
Quantity in Basket:
None
Price:
$7.05
Shipping Weight:
0.06 pounds
Bagpipe Pipe Chanter or Practice Chanter Bristle Brush - Allows you to clean the sediment from inside the chanter bore, and throat. The brush allows you to clean out all the small finger holes. Removes dirt from holes and bores; helps to keep chanter at its true pitch.
Learn by Doing!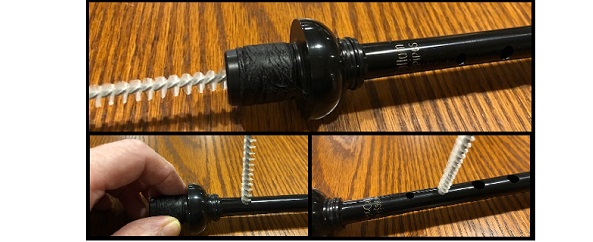 Use this brush to clean the chanter reed seat, all the finger and sound holes as well as the internal bore.
Note - Keeping the reed seat, finger holes and internal bore clean will preserve the original sound of the chanter, dirt even a small amount can distort the pitch.